Nestled in the heart of the Florida Panhandle,
Destin
is renowned for its sugar-white sand beaches and emerald-green waters. The local lifestyle is laid-back yet sophisticated, making it a popular destination for vacationers, retirees, and families alike. Boasting a warm and sunny climate all year round, there are plenty of outdoor activities and amenities available. Destin is also a thriving hub for arts and culture, with a lively downtown area that boasts a variety of shops, restaurants, and galleries.

The Destin real estate market is booming, and there are many luxury homes and condos available for purchase. The architecture in Destin reflects the luxury and beauty of the area, with many homes and resorts featuring Mediterranean or Coastal-inspired designs. If you're looking for a piece of paradise, Destin should certainly be on your radar. In this article, we've outlined five reasons why people love living in Destin.
1. Beautiful Year-Round Weather
One of the top reasons people love living in Destin its mild climate. The sun shines an average of 226 days per year, meaning Destin residents can enjoy the outdoors all year round. And what better place to enjoy the outdoors than on one of Destin's many beaches? Boasting 24 miles of coastline, Destin hosts some of the most beautiful beaches in the country. Destin's beaches provide locals with the best resort-style living, from powder-soft white sand to crystal-clear blue water. So if you're looking for a place to call home that offers year-round beauty, Destin is a perfect choice.
2. Upscale Dining and Retail Amenities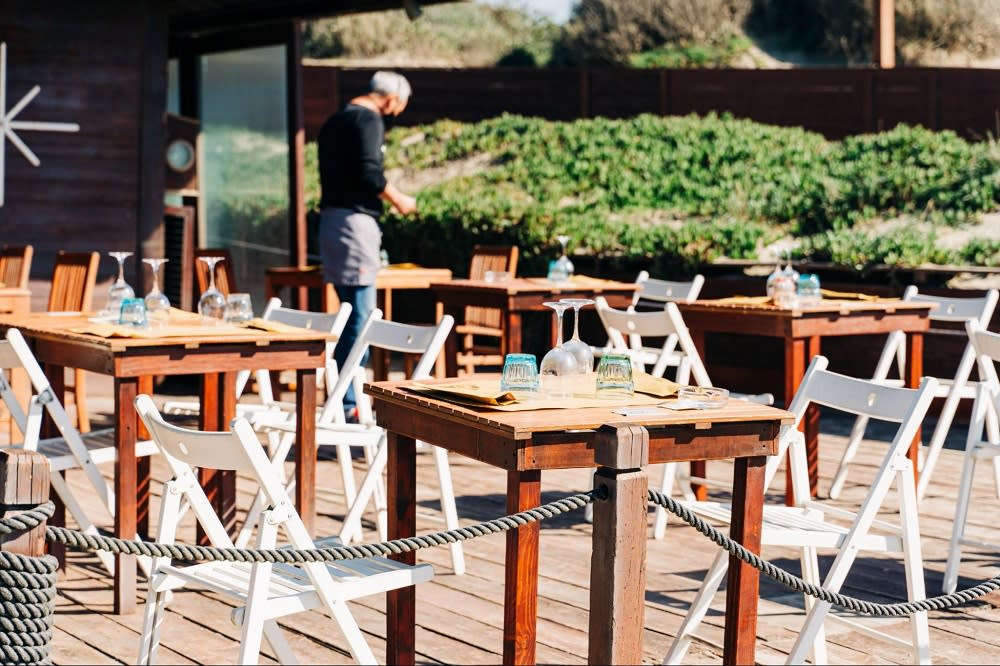 Destin is renowned for its sugar-white beaches and emerald-green waters, but it's also a place where you can enjoy an upscale dining experience or do some serious shopping. From sophisticated seafood restaurants to award-winning retail outlets, Destin's residents are spoiled for choice. A few highlights include:


The Destin Commons: an award-winning open-air mall with more than 85 stores and restaurants, including Sephora, Steve Madden, and Belk. Enhanced with an AMC Movie Theater, an ocean-themed bowling alley, and a children's play area, the whole family is sure to be satisfied at this state-of-the-art complex.



Brotula's Seafood House and Steamer

: a family-owned restaurant serving fresh seafood in a casual waterfront dining room. Just a stone's throw away from Destin Harbor, this beloved eatery is famous for its hook-and-cook service, meaning you can bring your latest catch to the kitchen, and they'll handle the rest!

Crackings

: a beloved diner featuring classic breakfast fare since 1998. Enhanced by live music, this vibrant eatery is the perfect place to start your day with family and friends. Be sure to try their savory Crabcake Benny while you're there!
3. Luxurious Real Estate Market
Destin is more than just a beach town – it's also a mecca for luxury real estate. The area is home to some of the most beautiful and exclusive properties in the world, making it a great place to invest in property. Destin is the perfect place to start your search if you're looking for a luxurious second home or primary residence. From incredible gulf-front mansions to elegant condos with sweeping views of the Destin harbor, Destin's real estate market is equipped to satisfy a wide range of tastes and lifestyles. So if you're ready to start living the good life, reach out to Destin real estate agent Marie Babin and start exploring all that this amazing destination has to offer.
4. Abundant Recreational Amenities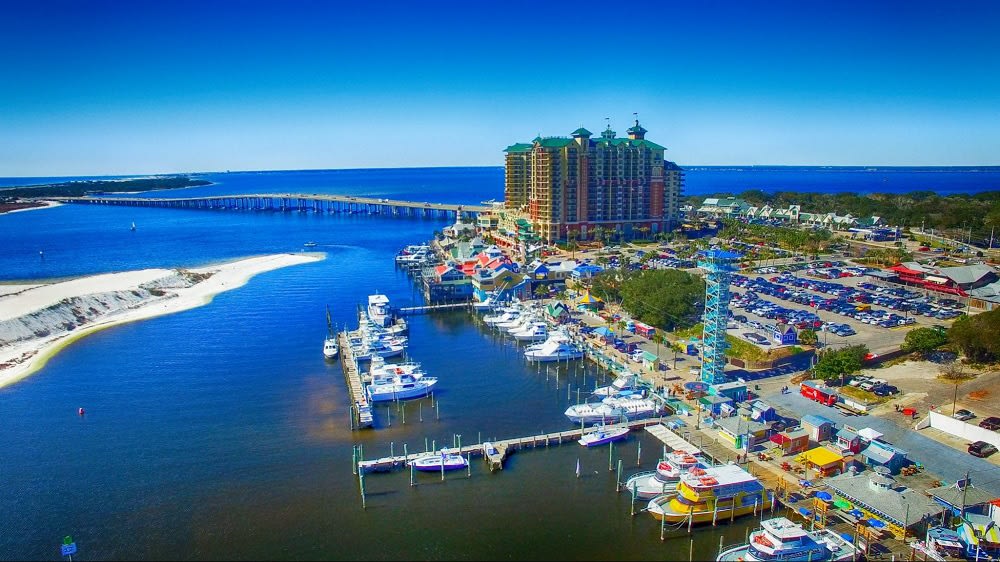 Destin is a world-renowned vacation destination, and for good reason. The Emerald Coast is home to some of the most beautiful beaches in the world, and the Destin area is no exception. Whether you're looking for a relaxing day by the Gulf or an adrenaline-filled afternoon parasailing, you'll find it all here. And when the sun goes down, Destin's nightlife comes alive. A few highlights include:


Whether you're looking for a serene hike along the coast, an adrenaline-packed waterpark excursion, or a relaxing day lounging in the sand, you'll find your niche. And no matter how you choose to spend your time, Destin is sure to provide a memorable experience.
5. Proximity to Several Major Airports
Destin is a premier destination for travelers from all over the world. Its warm climate, beautiful beaches, and abundance of activities make it a perfect place to vacation or live year-round. And, with its proximity to several major airports, Destin is also a convenient place to call home. For Destin real estate owners, this means that they can easily travel to and from their Destin homes without having to worry about long drives to the airport. In addition, Destin's proximity to airports makes it a convenient location for business travel. With so many options for flights, Destin residents can easily find the best deals on airfare. So whether you're looking for a Destin vacation home or a permanent residence, be sure to consider the convenience of its location near several major airports.
Boasting pristine outdoor amenities and a thriving cultural scene, this coastal paradise provides its residents with a truly enriched lifestyle. If you are considering making Destin your home, or are just looking to invest in a luxurious vacation property, the Marie Babin team can help you find the perfect property. Contact us today to learn more about
Destin homes for sale
.